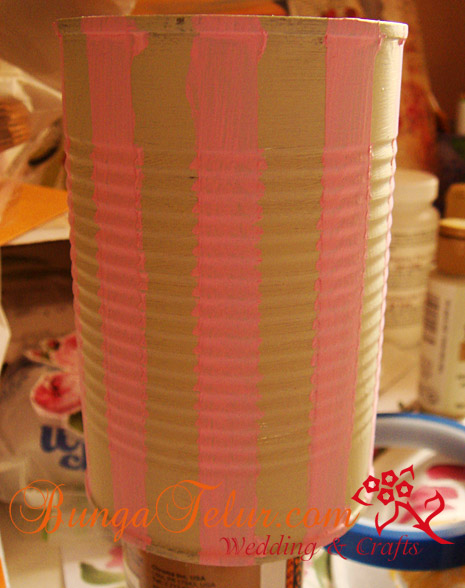 I've never tried painting stripe on the surface that I want to decoupage. So today I thought I will try it.
Using the craft tape which I bought for glass painting, I taped down a few strips around the tin after I have painted the base in Ice Green Light.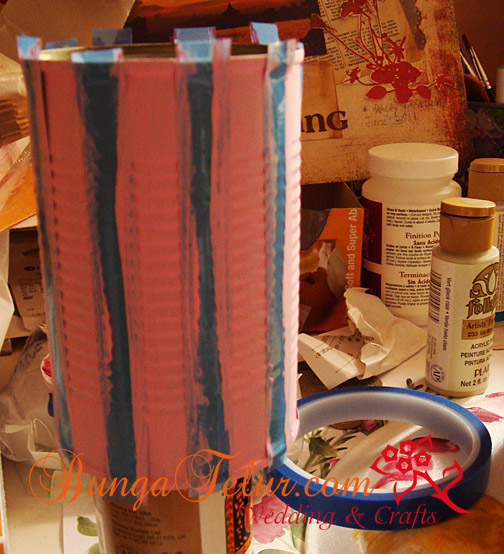 The craft tape doesn't stick too hard on the surface so that's no risk of the base color to be peeled off. But the problem lies in the second paint (in this case, Plaid/Folkart brand of Baby Pink) seeping under the craft tape making it all not crisp and smooth as I expected my stripes to be..huhu!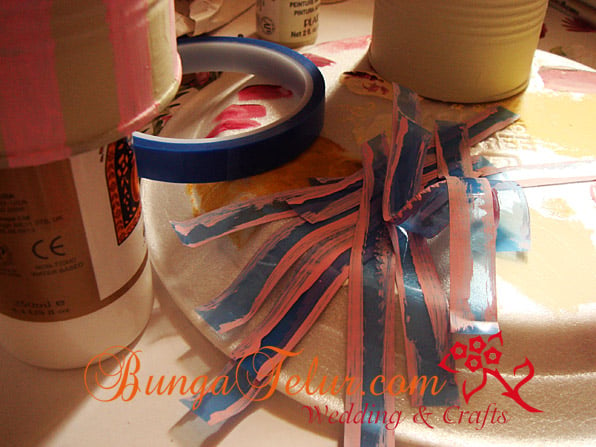 I read on the Internet that to ensure that the second color won't seep under the craft tape, once we have tape down the strips, paint the base coat color along the edge of the craft tape. Let it dry and then only paint the second color. I will have to try out that tips on my second trial.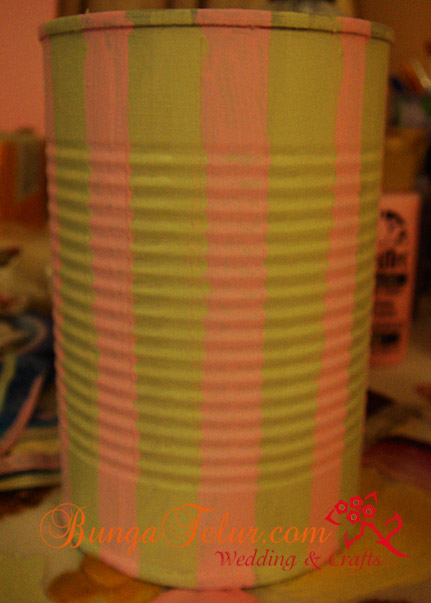 Since the first stripe trial result is not so great, I decided to touch up and make it more smooth (which in the end is not as satisfactory as I hope..sigh!)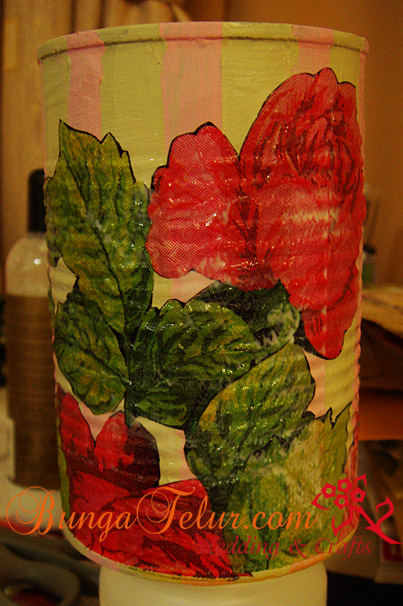 I used the Plaid decoupage finish to seal the rose motif.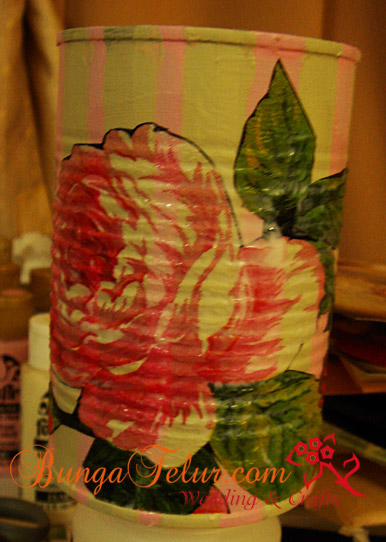 Another angle of the rose on the striped tin.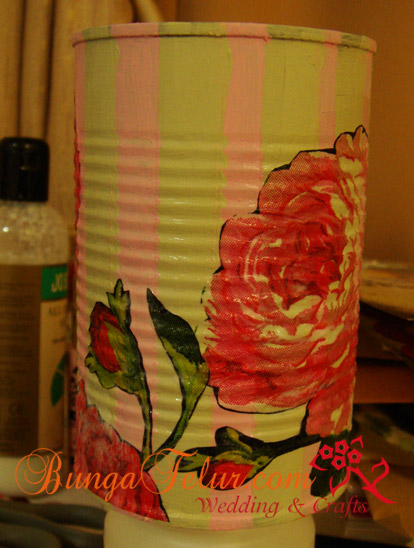 This is how it looks like after the sealer has dried out and before I decided to mess up the creation.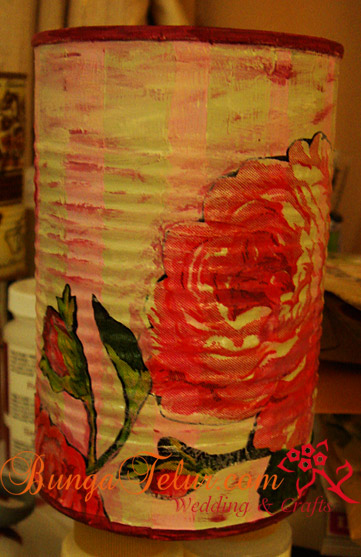 Somehow I feel that the Baby Pink stripes are too striking so I thought of shading some of the area in Berry Wine and Taffy. I haven't varnish the end product but I am not happy with what I've done so far. Mistakes are hard to be avoided especially in craft experiment like this. I just hope I won't do the same mistake next time.