This gets published in Harian Metro 15 Feb 2012. Thanks to someone who bought the copy, saved and snail mailed it to me.
(Please click image to view bigger version)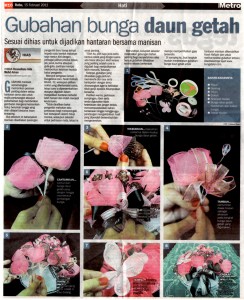 For this particular gubahan coklat for hantaran, I used rose made from daun getah (rubber tree leaves) bought from a supplier. I took out the inner petals to fit in the Ferrero Rocher inside.
It's now available for sale at RM50 (not inclusive of the chocolate).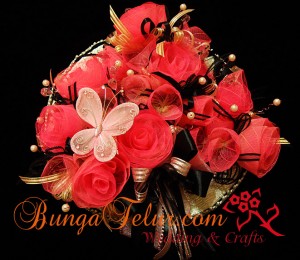 If you are interested to buy, please leave comment.