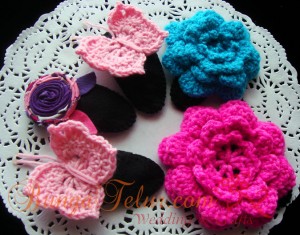 It seems that every time I need to crochet a flower, I have to Google for the pattern.
I found a blog that shares a few type of flower patterns here : 10 Beautiful Ways to Crochet a Flower.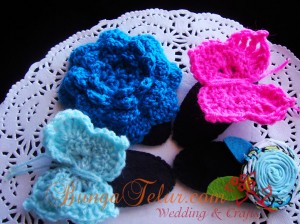 The fabric lollipop was made exclusively for the hair clip. I have to make it really small to fit on the space of the black felt. Maybe next time I should make it bigger and combine it with a tiny crochet butterfly. What do you think?