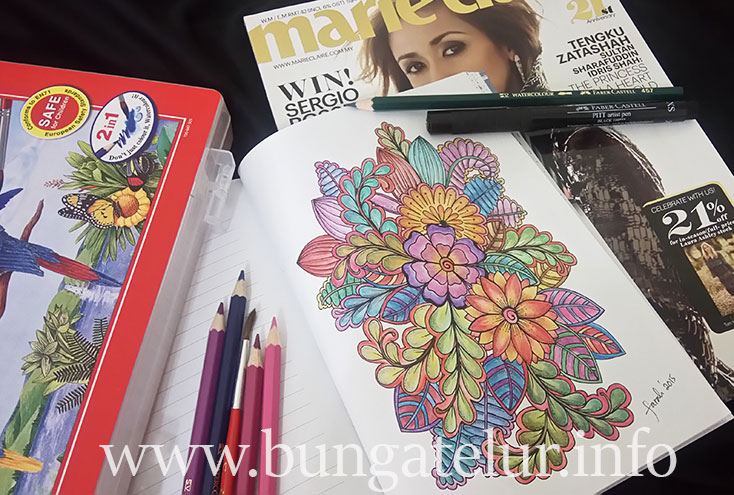 It's the adult coloring frenzy worldwide now. Since the magazine Marie Claire gave away a free notebook with coloring pages I decided to give it a try.
The rules of the contest is to use Faber Castell product. Since I never have watercolor pencils, I bought a box at MPH.
Not sure how the result will be announced but this is a good motivation for me to start coloring and finish a page.