Untuk yang mencari kelainan di majlis perkahwinan, anda boleh cuba menggayakan bunga daun getah dan beberapa aksesori lain seperti kerongsang dan manik mutiara.
Bunga telur ini dibuat untuk penggambaran di majalah Going Places September 2014.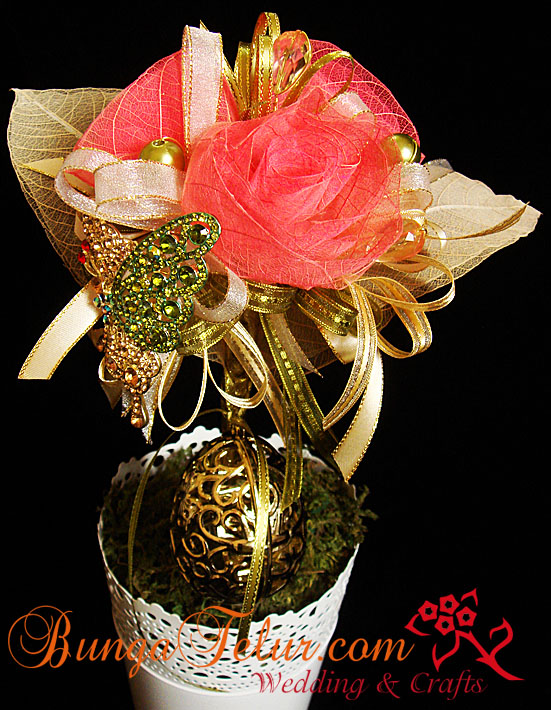 For those who are planning to make something different for your wedding reception, you can combine this type of flower made from rubber tree leaves with accessories like brooch and pearl beads.
I made this bunga telur for the magazine Going Places photo shoot, September 2014 issue.