A client ordered this cutlery box as a gift to her mother in law.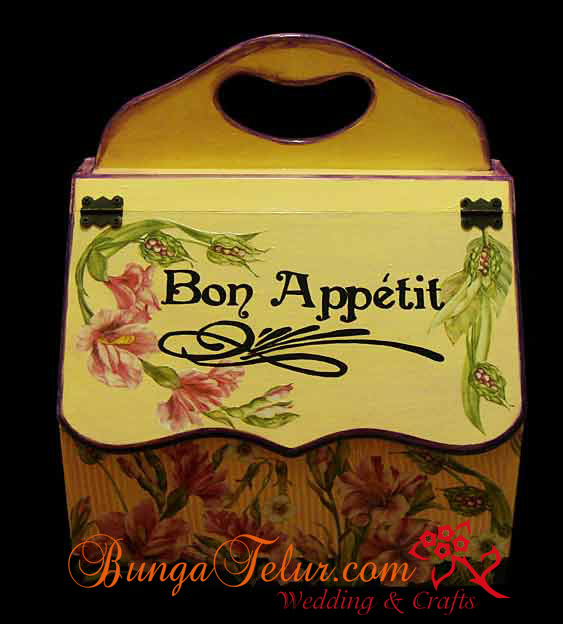 After discussing the style of the decoupage (I usually do rustic style), she opted for some simple and clean design.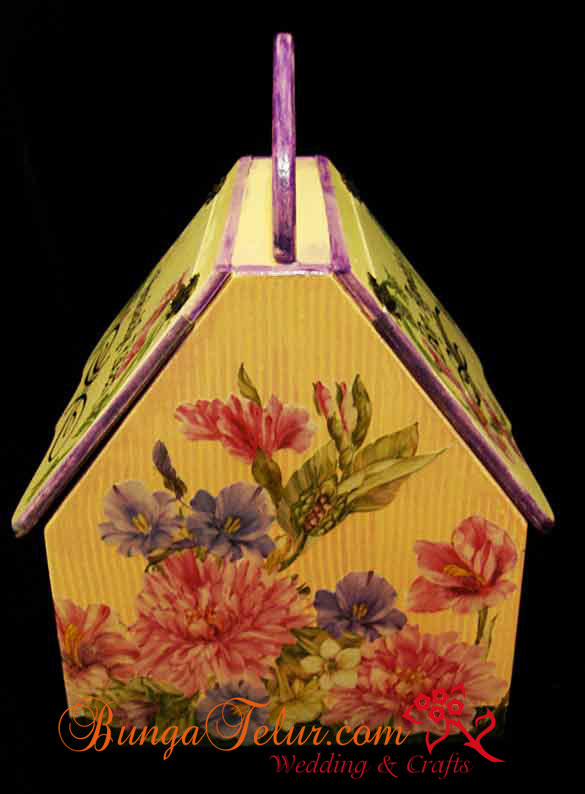 I used 2 pieces of medium size decoupage papers for this cutlery box. The best part of using decoupage paper is that you can use darker color for the background, unlike when you use tissue paper.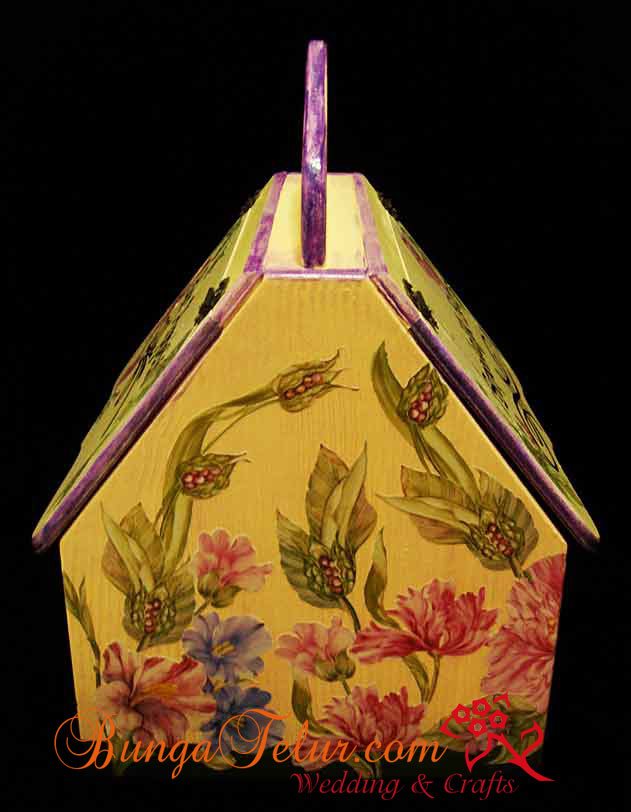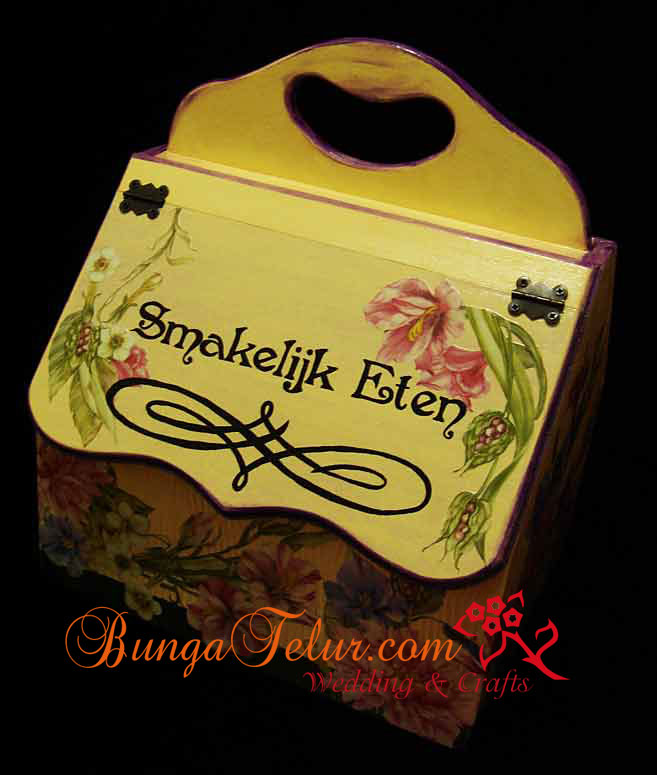 However it is more tedious to cut around the image on the decoupage paper. You have to make sure that every bit that is unwanted must be cut out unlike with tissue paper where you can hide when you glue it to the surface.
I hope her mother in law likes this cutlery box and utilize it for special occasion.