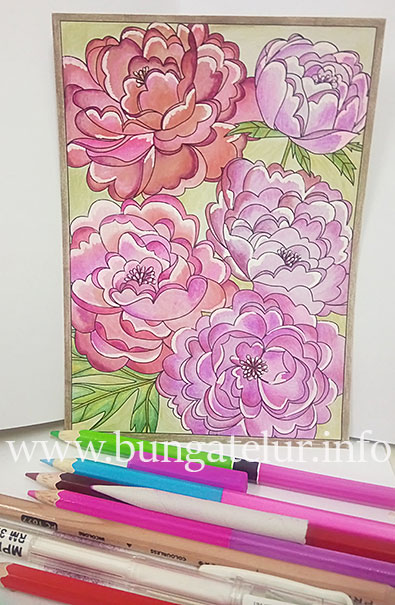 I love coloring on postcards. Reason being after I finish each piece I have a nice one to post to my penpal. This one is done using Colleen color pencils and white pen.
It took me a few days just to finish one postcard as I keep getting distracted with house chores and my children.
I bought this postcards for coloring from bookdepository.com. Usually each pack will have about 20 different pictures and cost around USD5. Their postage to worldwide is free.