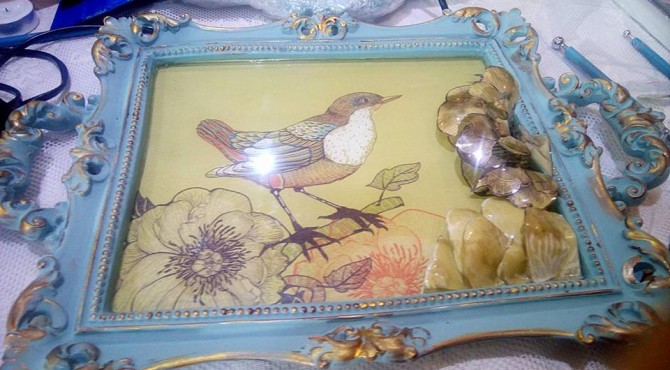 This year I managed to attend a Pop Up decoupage class conducted at Suni Art and Craft Studio. They have invited a decoupage teacher and business owner, Stephanie of Kay & Me Stories from Indonesia to come to Malaysia to teach.
The Pop Up decoupage basically still use the same concept of cutting and pasting the image. Instead of pasting the image directly onto the surface, we glue the image onto a plastic film to create the pop up.
The plastic will be heated using candle and once the surface become hot and pliable to mould, we use the stainless steel ball roller usually used in fondant or clay flower making to make the curvy shape.
Once we are satisfied with the shape, we use hot glue to glue the pieces onto the surface. In this class we use a ceramic tray.
Overall it was a great experience to learn a different type of decoupage. I need to practice more to be able to get a nicer arrangement.