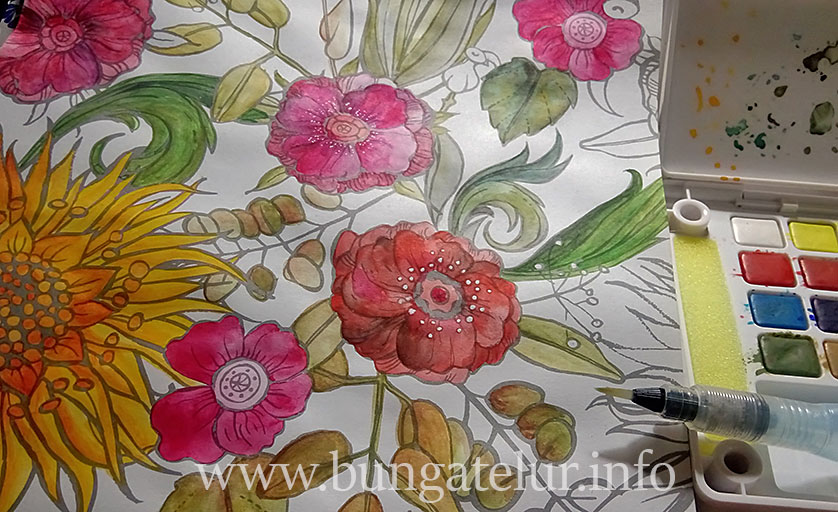 I found the Pull Out Art Pad which I bought last year while cleaning up and decided to color this picture. Since I haven't done any watercolor coloring for quite some time, plus I need to try the new Pentel water brush I thought the flowers will do for now.
I thought of coloring birds or butterflies but since I am better with leaves and flowers, so here it goes. I guess it will take another few days for me to finish this piece.
Oh, the Pentel water brush is quite good except the water flow seems to be more fluid compared to Sakura Koi water brush. I need to dab the brush on tissue paper a few times before I could start coloring.